QSC in 1131 Bar & Kitchen, Bangalore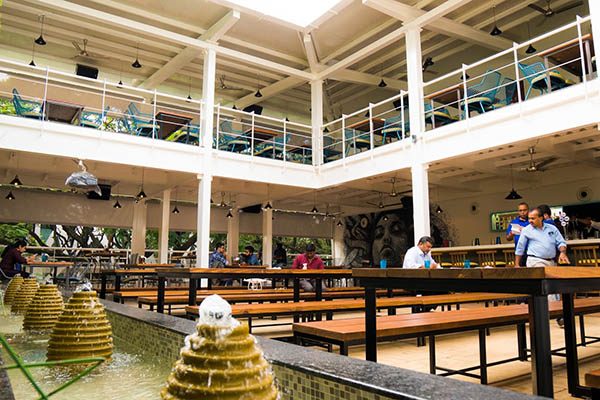 Located in Indira Nagar, Bangalore, the 1131 Bar & Kitchen, which is now an ideal place in the vicinity for patrons to dine and unwind, is the brainchild of Mr. Mohan. This modern Bar & Kitchen is spread over three floors with the first floor dedicated to a casual lounge which houses a golf simulator area. The second floor has an open-air community seating that's flanked by a wall of green and a live kitchen and the top floor is where the DJ deck is set up.
In order to enhance the sound at the venue, 1131 Bar & Kitchen needed a sound system that could blend into the exquisite architecture and would guarantee quality sound. This brief by the venue management is what prompted Mr. Vishwas Maney, Managing Director of Home is Theatre to deploy QSC in the venue.
Ashok GS, Marketing Specialist - SAARC at QSC says, "The client's biggest concern was that the sound would travel outside the premises and disturb the neighbors living in the adjacent buildings. We presented an aesthetically pleasing system design, with strategic loudspeaker placement that allowed for even sound distribution throughout the installation while maintaining minimal amounts of audio spilling into adjacent properties."
Elaborating on the installation process, Ashok informs, "We have installed QSC products which were extensively used in this project. We have mainly used the E-series loudspeakers since this was apt for a club venue which includes DJ and dance music, karaoke and live performances. We have installed four QSC E12 speakers for the indoor seating area (1st floor) and five QSC E10 speakers for each of the two outdoor seating areas (2nd & 3rd Floor). To compliment these, we have used four QSC E18SW and four QSC PLD 4.5-IN amplifiers to power the entire system.
The installation also required two different sources to be played on the 1st-floor lounge and 2nd-floor open-air seating. We incorporated a simple switch design through the BLU50, where two DJs can play their music at different levels through one central system."
"The client was very impressed with the successful installation of our state-of-the-art equipment within a turnaround time of just two weeks. The client has now requested that we take a look at their other branches too," he adds.
Narain Audio & Lighting LLP serves an Awesome Audio Experience at Agent Jacks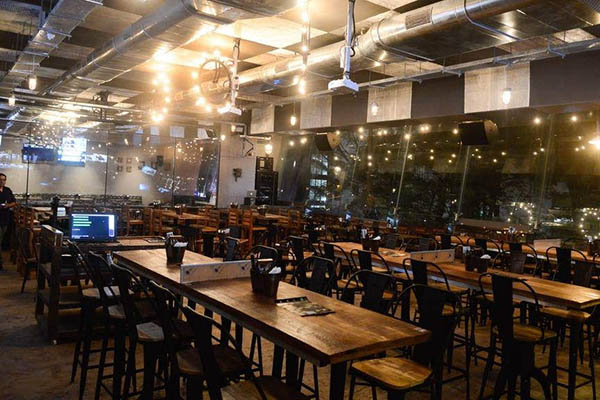 Agent Jacks is one of the new lounge bars located in the ever-bustling Andheri West area of Mumbai city, that is quickly turning into a favorite venue to relax and unwind with a great mix of awesome food, refreshing beverages and a mood-rejuvenating ambience.
Narain Audio & Lighting LLP has elevated the experience of customers by installing its range of products by NX Audio and Audiocenter.
The powerful and efficient audio systems installed at the venue has been placed after carrying out an extensive research and detailed analysis of the space available. The comprehensive house system comprises of 2 Z10 amplifiers by NX Audio which powers up the high quality two-way loudspeakers consisting of 2 units of the PF8+, single 8" Audiocenter speakers of 200W RMS each and 1 PL3218 subwoofer consisting of 500W RMS and a PL3218 dual 18" 1000W RMS Subwoofer.
These speakers are placed strategically to deliver uniform coverage with great clarity and impact. To make the sound impactful and clean but not obstructive and irritating, the DBX260 loudspeaker management system fine tunes the speakers and subwoofers, controlling the audio level and maintaining optimum audio performance at all times.
With the audio systems in place, NX Audio's MPC5000 Dual CD USB player, the 8 channel BXP8U mixer and wireless PV97 microphones completed the job.
The management team at Agent Jacks are thrilled with the installation led by Narain Audio. They commented "Agent Jacks - The place in itself has a great charm to it, and so we realized that having the right audio system in place would only make it even more fantastic and unforgettable. It has truly transformed into one of the hubs for a party in Mumbai even though it's just been a while since we have opened. The sound and light systems installed at the site needs no introduction as NX Audio and Audiocenter are very trustworthy and reliable brands one can look for. We're sure the crowd is having an absolute wonderful time."